Am thrilled to receive my Certificate of Completion for mentor training with Mentoring Men (MM) who provide mentoring support for men who are struggling with mental health and issues related to suicidality.
On average, 9 people in Australia take their own lives every day. 7 of whom are men (MM website)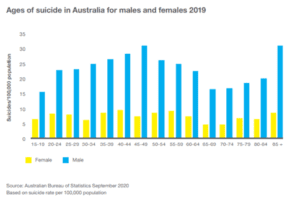 Men struggle with mental health issues and families can suffer greatly from this through loss of life, disconnection and family and domestic violence.
I was also thrilled to see both women and men included in the training workshop, which also focussed on issues related to men's mental health and its impact on loved ones.
#mentalhealth #mentoring #mentoringmen