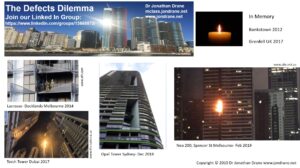 Five years ago I was asked by Engineers Australia to contribute to the Lambert Report (2015) and for my article Building Defects: A builder's view to be included on the Building Professionals Board web site back then. I am not the only one to keep waiting for some government action on this vital area which is appearing on the news daily now with the recent Opal Tower and Mascot Towers incidents.
This article adds an Engineers Australia multi-disciplinary report in 2013 to the list and I am grateful to Charles Rickard for his article The Fall and Fall of the Australian  Building Industry (26 April 2019)  which  is reviewed here and brings this report to life.
My interest is in creating a chronicle and research base on this subject and ultimately for anyone to understand the complexity and decay of the Property Development, Design and Construction system and structures in the post war era. My group initiative The Property Development Doctor and The Defects Dilemma collects experts from all parts of the industry and seeks to bring peace of mind to multi-apartment owners who could be forgiven for assuming their home is at risk of fire or dangerous cracking.
The defects article I wrote in 2015, was requested to be written for the Strata and Community Title in Australia for the 21st Century 2015 Conference by Dr Hazel Easthope of City Futures Research Centre UNSW Built Environment. The request was to simply write an article on building defects from the point of view of the builder.  This sounded simple but was no easy task. The request unleashed 35 years of historical involvement, observation and doctoral research (2011-2014) of the decay in industry practices since the early 1950s across my involvement in construction, design management, project management, development management then property finance and development.
I was then asked to do a follow up presentation at the Building Regulatory Summit in February 2018 which was run expertly by the Building Products Innovation Council in the ACT. See blog for more details.
Here I turn Charles' article into a symbiotic title:
Building Defects: An Engineers View 
In this article Charles Rickard  (Principal- Rickard Engineers)  provides a current  review of the building defects issue but also a really helpful historic view of the eras of professional control from the Architect being in full control ( a long time ago) to the current situation.
It also helps to understand the role Principal Certifying Authority (PCA) and the Accredited Certifiers (AC) that support the PCA for those who are trying to make sense of the certification labyrinthe.
Of particular interest is the depiction of a Multi-disciplinary report 2012-3 initiative by Engineers Australia led by Charles which preceded and supported the Lambert Report.
I am keen to keep a chronology of these reports, industry phases and current situation to maintain not only a current view but the history of decay of property development, design and construction systems and structures over time.
I look forward to seeing the 2013 MDC report which is a missing link in my current collection. This aside it is exasperating but sadly not surprising that yet another report by highly regarded experts ends up on the pile with no apparent dissemination or formal response by the State Government. The NSW State Premier, Gladys Berejiklian appeared on the ABC  7.30 report (18 June 2019)  recently noting there would be a response by December 2019.
The other reports include:
Wallace (2014) Lambert (2015), BPIC (2018) and Shergold-Weir (2018) which have investigated the building regulatory system.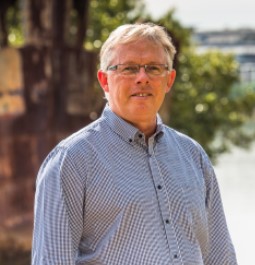 Dr Jonathan Drane
Related Articles:
Building Defects: A Builders View
Dr Drane Reveals the History of Decay in Property Development Processes Leading to Defects and Tragedies
Dr Drane's 'Defects Dilemma Initiative' Gets Ministerial and Departmental Recognition