Real Estate Development (in the Russian Context).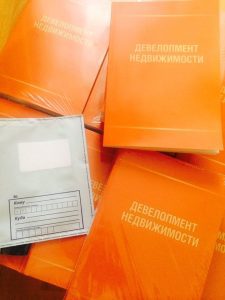 'Real Estate Development' By Dr Maxim Kotlyarov (editor).
for access to the book go to this link:
– https://www.academia.edu/33204843/Real_Estate_Development_Девелопмент_недвижимости_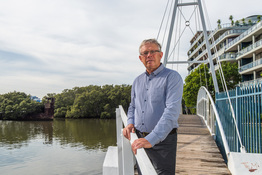 Dr Jonathan Drane

It has been an honour to collaborate with Dr Maxim Kotlyrov on this new book on Real Estate Development in the Russian context. The book helps all scholars and students to understand land and real estate dynamics as they relate to both Russian development but also how international theory is influencing new approaches to the development of Russian cities in the future. It is also exciting to think that my Australian article 'The State of Contemporary Property Development Theory' has helped as a catalyst for the creation of the book. I look forward to collaborating further with Maxim and this exciting area of research.
Dr Jonathan Drane Western Sydney University, Sydney Graduate School of Management, Sydney Australia. Dr Jonathan Drane, Sydney Graduate School of Management, Western Sydney University, Sydney, Australia.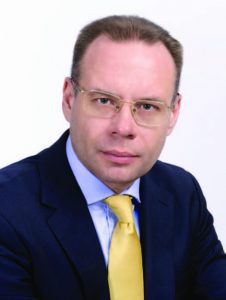 Dr Maxim Kotlyarov
A collaboration with Dr Maxim Kotlyarov from the Queen Mary University of London in 2017. Doctor of Economics sciences, Candidate of philosophic sciences, Professor, LL.M
Personal website: www.kotlyarov.org.
Real Estate Development: monograph. Under the editorship
of Doctor of Economics, Professor M.A. Kotlyarov. — Yekaterinburg,
2017. — 127 p.
ISBN 978-5-9909772-6-6
'Real estate development represents the field that has not been fully researched by Russian scientists. It is necessary to create the theoretical and methodological foundations of the real estate development as well as the holistic conception of it as a kind of professional, commercial and social activity.
The authors of this book turn to the matters of education in the sphere of real estate development, development of theoretical models and practical presentation of this activity. The book covers the issues of the country's territorial development in combination
with such applied divisions as risk assessment in development, investment attractiveness of the historic structures, construction permit and approval system.
This book is intended for students, post-graduate students, researchers and practitioners in the field of real estate management and development.' Dr Maxim Kotlyarov.

_______________________________________________________________________
https://www.facebook.com/jon.drane.7
Citation :
Drane, J 2017,  'The state of contemporary property development theory', in Kotlyarov (ed), Real Estate Development, Alpha Print, Yekaterinburg, pp. 20-48.