Testimonials of Dr Jon Drane's work on advocacy is shown below. The City Whisperer explores the future of smarter healthy cities. It focuses on mental health and the city and how we can build better cities of the future.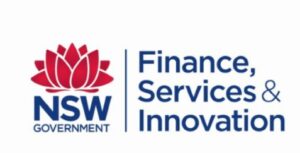 The 'Defects Dilemma Initiative' which helps bring peace of mind to high rise apartment owners due to fear of dangerous defects, today obtained a formal positive Ministerial level response and Departmental Recognition from the Department of Finance Services & Innovation Department dated 3 April 2019. The endorsement was issued in a letter by Mr John Tansey, Executive Director, Regulatory Policy  Better Regulation Division.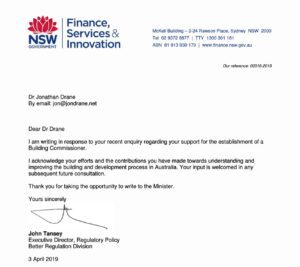 ___________________________________________________________________________
Dr Drane's masterclass on dynamic dormancy in mixed use areas was very useful in helping Councils to better understand the continuously evolving trading ecologies of growing cities. The masterclass offered practical insights for how Councils can manage mixed-use zones through existing frameworks, and garner the best community outcomes from such developments. Night Time Economy Councils' Committee ( Local Government NSW): January 2019. see article below.