Podcast: Play in new window | Download (Duration: 11:12 — 3.9MB) | Embed
Subscribe: Apple Podcasts | Google Podcasts | Android | iHeartRadio | Blubrry | Email | RSS | More
Welcome to JDSLAB- A Self-publisher's laboratory. A free place to test your reach and impact through self publishing. By Dr Jon Drane.
Welcome also to our JDSLAB podcast. Our aim is to help author's and writer's to self-publish their works and determine their own publishing future.
I have established a writer's laboratory to allow you to determine and test your likely publishing pathway and help navigate the myriad of offerings in the publishing and indie publishing realm.
We help you to think like a writer, entrepreneur and scientist. A powerful mix. So buckle up and listen on!
I hope you enjoy our exciting new podcast with an interesting mixture of AI and real human narrators.

Listen to Podcast
Listen carefully! 🙂 Get Your 25% Discount on your Coaching Session with Dr Jon . Get 3 out of 3 questions right.
Don't Forget to Take our Quick Quizz based on listening to JDSLAB Podcast Episode 1: 'Dr Jon's Writer's Laboratory'
Dr Jon's Tips
Create your own podcast with blubrry. We have found blubrry to have an amazing and comprehensive platform to create podcasts even if you are a beginner. Dont miss our discount code JDSLAB2023 details are below.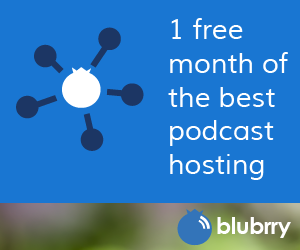 Get your first month of Blubrry podcasting hosting free with the promo code JDSLAB2023. Use the Hosting Estimator on their site to determine the best plan for you and don't forget, that's JDSLAB2023 for your first month free.
Learn More: