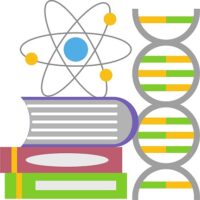 Welcome to Dr Jon's Self Publishing Laboratory called JDSLAB. We help self-publishers navigate and choose the right providers and apps in their self-publishing journey in the post manuscript period.
Who is Dr Jon?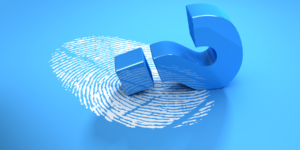 Dr Jon is actually Dr Jonathan Drane who is a veteran, award winning writer, researcher, academic and self-publisher who is mostly known world wide for his research and work on the growth of cities.
He is called 'Doctor' because he has a PhD and wrote a doctorate called The Seed in the Cityscape which looked at city growth and development through the eyes of the property developer. Until then the culture of property development was not covered well by academics or industry. This was covered in his landmark Academic Article The State of Contemporary Property Development Theory.
He is also known for his travel book on the Camino de Santiago called The Way of a Thousand Arrows which won a NSW Writer's Centre Award. See his book gallery for other books and keystone articles.
In the academic writing culture Dr Jon created a Research Gate group on the topic of Literature Mapping which is now a recognised form of literature review and an example of one of his writing and research tools which helps with self-publishing.
Dr Jon's Web Site- The City Whisperer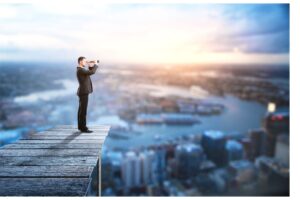 Dr Jon created his own web site on jondrane.net which is now called The City Whisperer and it focuses on how to bring dead city areas to life. He calls dead city areas 'dormant' like a bear hibernating in nature.
The City Whisperer was named after Jon watched The Horse Whisperer which starred Robert Redford and Kristin Scott Thomas.
Dr Jon's web site is also where he self publishes his own blogs, articles, short stories, poems and books and invites new writers to publish articles. and provides tips for self publishing.
Dr Jon's Self Publishing Laboratory (JDSLAB)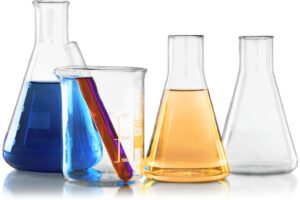 Dr Jon's lab is called JDSLAB and is just like a writer's science laboratory where he explores different formulas (formulae) and methodologies for self publishing.
As Dr Jon is a veteran researcher as well as a writer he has developed skills that allow him to analyse the best ways of getting his books and articles out there and being read. He has been founder of a city research centre called Optimum Search.
The scientific method involves testing scenarios, just like mixing chemicals in a test tube to create the right formula. Sometimes they work, sometimes they just fizzle and other times they lead to great discoveries.
Mixing Science and Entrepreneurship with Self-publishing.
Mixing science with entrepreneurship in self publishing involves the use of the Minimum Viable Product Concept
Dr Jon realised that self-publishing was not only helped by scientific method but is also an entrepreneurial journey and many writers don't realise that.
JD SLAB mixes these two methodologies and uses micro pieces of writer's work to test the likely commercial response by using scientific methods and the principle of minimum viable product or MVP.
MVP involves the creation of virtual prototype products that are tested prior to the creation and full investment in the product which requires capital and investment.
Self-Publishing Formulas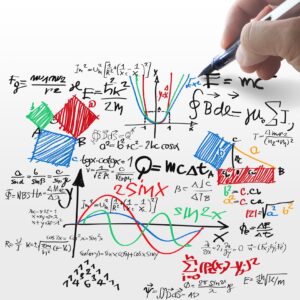 Along his journey over many years, Dr Jon has tested and collected formulas and lab tools for not only creating his own books but testing how his self-published works will gain reach with his audience.
He discovered early that each writing form (book, blog, article, short story, poem, essay) reaches out to people in different ways:
A book that tells a story that will remain with the reader for life,
the poem that inspires a child to write creatively,
a short story that dives into an exotic realm,
an essay that compels people to change the world…
Each form of writing has an 'alchemy' (traditionally defined as turning lead into gold!) that reaches and grabs the reader and inspires and compels them to tell others about its delights and revelations.
Self Publishing Alchemy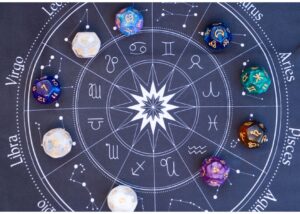 Alchemy turns lead into gold. Publishing alchemy is similar and involves the special interaction that your writing has with a reader that means it is like a rare gem stone that is cherished forever.
A famous novel is called The Alchemist by Paulo Coehlo and if you read it you will see its greater spiritual meaning. How we as humans leave a legacy that can transform people and the way they act. Providing pathways to other worlds. Acting like pollinators.
Dr Jon notes:
'This is why we write. We write to reach and inspire. This comes before the desire to simply 'sell your book' or 'get your book on the best seller list'.
We write for one person only – Our Audience of One. The person who is inspired by our ideas.'
Self Publishing Lab Kit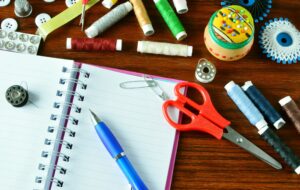 When we self publish a single book we use several tools and techniques which is a bit similar to the artisan of old.
An artisan is a skilled craft worker who makes or creates material objects partly or entirely by hand.
A hard back book of old would actually be 'type set' and then the cover was hand bound and glued to the book pages.
Though we now have amazing print on demand platforms like Amazon KDP and Ingram Spark you are still required to create, format and edit your manuscript, design a cover, and make sure the technical specifications are exact.
The JDSLAB lab kit provides a review of relevant apps and a pathway template for getting your book from 'Manuscript' to 'Production'. The five stages of self publishing are shown in the infograph below.
In the production process for all book types from paper back to hard back to ebook, there needs to be a quality control process that guides you to the end result.
JDSLAB's Demarcation Line: Post Manuscript Production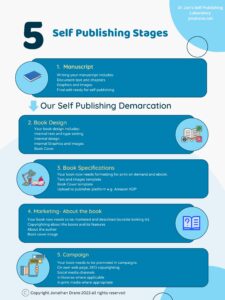 In our research we have found that the manuscript creation process is well serviced by providers, apps and platforms. In fact writers spend far more time learning how to write than learning how to self-publish in the 'post manuscript' production process. Our graphic above shows our dividing line.
We concentrate on the 'Post Manuscript' period of production of your book. It relies on your manuscript being 'book ready' or 'publish ready'.
How are we funded?
We are non-profit in nature and our interest is in the writer's achievement as a self-publisher. We are self funded by two revenue models: Webinars and Affiliate Programmes. We abide by a strict code of conduct related to our affiliate relationships and ensure that our reviews and content are objective and do not over-praise any provider:
-Group JDSLAB Webinars– run on demand and typically one hour long at a nominal  with a preferred group booking of 5-10 people. Limit of 20 people. We can run specific webinars based on group demands and based on a quotation.
-Our affiliate partners. Our web site includes  reviews and recommendation on many different providers in the self-publishing process. This includes apps, platforms, providers, videos and books illustrating the various stages of book production. We provide links to those providers and often offer a discount code as a gift to thank you for reading our content.
-Our own affiliate programme: We are developing an affiliate programme where you can earn income by promoting some of our online content and webinars. Stay tuned.
-Our non-profit tithing: We include in our affiliate programme, many recognised and important charities so that you can make a donation while you are browsing.
Register your group for a webinar:
Register interest in our Affiliate Programme
We are keen to hear from affiliate providers who would like to be included in our reviews and content. Also those who are interested in our own affiliate links. An example is the promotion of our webinars.
Register in the general contact form below.
Our Code of Conduct
We seek to help writers as  self-publishers through the 'post manuscript' production process at the lowest cost and best value on a non-profit basis.
We do this by reviewing and commenting on various providers by providing a fair assessment of their various attributes and benefits. We do not let our affiliate fees influence our reviews.
Listen to our JDSLAB Podcast
Listen carefully! 🙂 Get Your 25% Discount on your Coaching Session with Dr Jon . Get 3 out of 3 questions right.
Don't Forget to Take our Quick Quizz based on listening to JDSLAB Podcast Episode 1: 'Dr Jon's Writer's Laboratory'
Dr Jon's Tips
Create your own podcast with blubrry. We have found blubrry to have an amazing and comprehensive platform to create podcasts even if you are a beginner. Dont miss our discount code JDSLAB2023 details are below.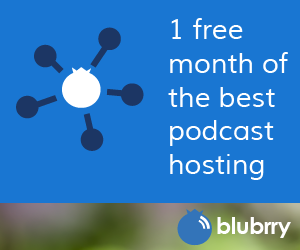 Get your first month of Blubrry podcasting hosting free with the promo code JDSLAB2023. Use the Hosting Estimator on their site to determine the best plan for you and don't forget, that's JDSLAB2023 for your first month free.
Join Our JDSLAB Group (Free)
The JDSLAB group is a free membership (no trial period) which provides access to our special webinars and online laboratory including our lab kit tools and templates for different self-publishing situations. You only have to submit your email address and first name. No other details are required. We also do not bombard you with marketing emails.
Our objective is to create a community of practice in the self-publishing realm which allows writer's to navigate and choose pathways to success.
Sign up now in our general contact form below.
Thanks for Learning about JDSLAB, we hope to see you at one of our webinars or just enjoy the content. Good luck with your self-publishing journey.

Dr Jon's Board Connections:
Dr Jon Drane was included on the board of the Hunter Writer's Centre in June 2023.
Dr Jon's Non-Profit connections:
Dr Jon is a mentor with Mentoring Men (MM) who help men in their journey with anxiety, depression and suicidality. MM also advocates for better understanding of domestic violence with the view to eliminating it from our families.
Dr Jon's Current Self-publishing Review Site Favourite:
I like Reedsy because it not only provides writing and self-publishing guides and reviews but it also provides links to a writing skills community. It is a bit like a Freelancer for writers. Freelancer is good and I have used them for specific tasks however you need to check the english grammar skills of some of the guys.
However there are many more similar comparison sites which are really helpful with our own lab research. Our loyalty is to the writer so we are keen to open up the knowledge base on all providers in this space and create collaborations and affiliations.