This is a history note and an update to place an important national event within the chronicle of tragedies and misadventure in the high rise multi-apartment sector of the Australian Property Development Industry which is currently focusing so much on the Opal Tower.
A Building Regulatory Reform Summit was held in February 2018 with the objective of addressing these issues at all levels from Government, Industry and Consumer perspectives.
Here is the summit web page with the emergent White Paper that was the product of the summit. The summit was expertly put together by the Building Products Innovation Council with other industry and government support.
https://www.bpic.asn.au/submenu1491260069/BRR-Summit-2018
The summit resulted in a white paper, a cohort of national experts and an ongoing initiative to solve this problem. I was an invited speaker at the summit because of my historical, systemic emphasis on understanding defects rather than a current technical emphasis.
This was brought to light in my earlier article 'Defects a Builder's View' which was presented at the  Strata and Community Title in Australia for the 21st Century 2015 Conference run by Griffith University. Here is the link to that conference and my article which drew some media attention at the time.
http://www.jondrane.net/wp-content/uploads/2016/08/Griffith-2015-Strata-Conference-Programme.pdf
http://www.jondrane.net/wp-content/uploads/2016/08/Drane-2015-Defects-A-Builders-View.pdf
I also attach this image gallery which places The Opal Tower in  perspective with the emerging history of these issues.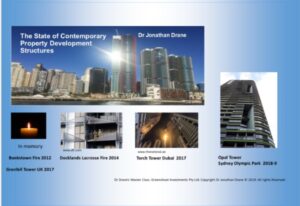 I have also appended  my web article at the time which covered this event on my web site when I was with Western Sydney University. See below.
That is all for now and I watch the Opal Tower matter unfold from the safety of the arm chair. For now at least.
BTW: If you want to learn more about the history of property development and how developer's systems have aided these issues in the lower developer tiers, come to one of my Master Classes on Commercial Property and City Development Dynamics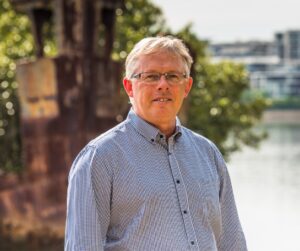 Dr Jonathan Drane