Newcastle Revitalisation Programme – City Walk Through – A SFAUDI Event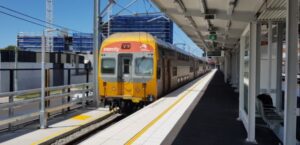 (Sydney Forum for Architects and Urban Designers) (SFAUDI)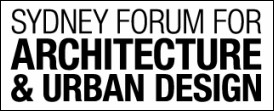 Hello Colleagues
Those who are interested in the Newcastle revitalisation programme including the light rail, here is a great way of catching up on latest events. Thanks to SFAUDI who are the host organizer and Hamish Robertson (see below).
Dr Jonathan Drane
School of Business, Lecturer in Property, Western Sydney University
Contact 0412996258, j.drane@westernsydney.edu.au
Researcher: Regional Study of Dormancy and Revitalisation
https://www.jondrane.net/research/outer-west-dormancy-study-sydney-basin/
Newcastle Walk Through Details below:
On Saturday, April 28th, SFAUDi member David Wilson, who is Principal of Transit Network Planning with Transport for NSW, will be showing us around Newcastle, for an update on the Newcastle Transformation and Transport Program, including the Stage 2 extension to the light rail from Stage 1, which is now under construction, plus a short presentation about the Newcastle Revitalisation Program. The walk starts at the Newcastle Interchange and is followed by a walk through the Honeysuckle Precinct, a ferry trip to Stockton, and then lunch. The visit will last a few hours, so we need to arrive in the city preferably by 11.00am. David has suggested some options for train times, listed below. Again, please let us know if you can join us – it promises to be a fascinating and memorable outing.
Best regards,
Hamish Robertson
SFAUDI
TRAIN TIMETABLES
Trains on Saturdays leave Central Station at 16 and 46 minutes past the hour.
The 8.16am train from Central arrives Newcastle at 11.01am or
The 8.46am arrives 11.51am in Newcastle.
Trains from Newcastle returning in the evening only depart once every hour at 54 or 55 minutes past the hour
The 16:54 from Newcastle arrives Central at 19:59pm
The 17:55 from Newcastle arrives Central at 20:29pm
Either of these train options would allow just under 6 hours in Newcastle for the visit
The Sydney Forum for Architecture and Urban Design Inc is a not-for-profit association incorporated in the state of New South Wales, dedicated to exchanging ideas on …