Dr Jon Drane and our team. The City Whisperer explores the future of smarter healthy cities. It focuses on how we can build better cities of the future.
Dr Drane has developed a network of business, academic and government colleagues whom he calls on to provide input to his expert advisory work, industry briefings and workshops.
His industry network spans 30 years of commercial construction and property development industry interactions. See his Linked In Profile:
https://www.linkedin.com/in/jonathan-drane-6761a717/
Including testimonials from recognised industry participants across many disciplines.
Jonathan also invites his colleagues to attend his Master Classes or be interviewed as a guest speaker.
This provides direct industry interface, solutions and interactions with the students. The webinar format facilitates this with sharing of content and allowing for work shopping activities.
At academic level Jonathan has lectured at Sydney University, UNSW Built Environment, Western Sydney University Business School and ICMS. He is an alumni of UNSW and MGSM.
He has created a mentor Linked In group for aspiring MBA students to help them integrate into the industries of their interest. See Linked In Group :
Beyond MBA: https://www.linkedin.com/groups/13679717/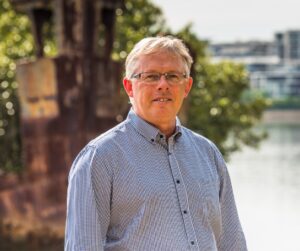 Dr Jonathan Drane