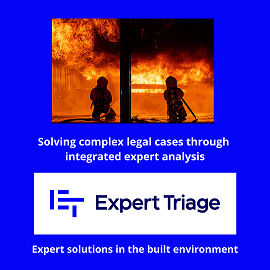 Expert witness assessment and expert triage processes. Jonathan acts as an expert witness in complex construction and property development related legal cases. This includes re-creation of construction structures, processes and events due to a lack of evidence across the various plaintiffs and defendants.
The Expert Triage Process
Like in the hospital situation with a triage nurse assessing your health condition before referring you to the appropriate specialists. Expert Triage assesses your complex legal case and the appropriate methodology and experts to solve the problem.
Expert witness assessment and methodology
Jonathan applies social research methods to conduct the re-creation including content and document analysis, chronology, and the use of qualitative analysis tools and methods.
Methods Used
– The recreation of construction events in cases where this is inadequate information using interview, content analysis and case study methods.
– Timeline re-construction.
– Forensic analysis of the causes of Building Defects and Construction Impacts.
– Design and Construction (D&C) complexities.
– Contractual deficiency.
– Document collection, databasing, content analysis to support evidence creation.
One Page Flyer: What We Do- Expert Witness and Advisory
Projects:
Jonathan has worked on projects in an advisory, research and client representation capacity.
For projects that Jonathan has worked on please refer to his Linked In Profile
Learn More about Expert Witness Assessment by Jonathan
Expert Witness Assessment Expert Triage assesses your complex legal cases- Expert Witness