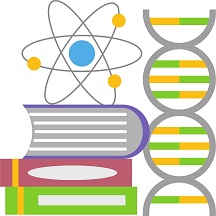 Get a JDSLAB Lab Kit- How to self-publish for success through Dr Jon's self-publishing lab called JDSLAB. Join JDSLAB to book a lab kit and a group webinar.
What is a JD SLAB lab kit?
The JDSLAB lab kit is a downloadable pdf with an infographic pathway that helps you find your readers by self-publishing.
What is in the lab-kit?
The lab-kit is an infographic which shows a pathway for creating your own self-publishing presence and reach without relying on mainstream publishers or indie publishers.
It includes a graphical path and a series of links to resources and providers who have been reviewed by Dr Jon.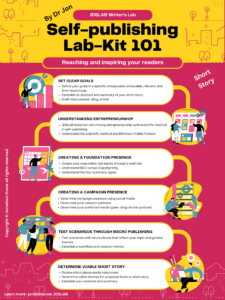 Get your lab-kit through our BYO Group Webinar .
The lab kit is provided as part of our BYO (Bring your own) group webinar programme which allows you to bring your writer's group to the webinar for a reasonable group price. It allows for between 5 and 20 attendees in a zoom setting.
Sign up for a group webinar on our booking page:
Book a Coaching Session
What is JDSLAB? -Learn through our free podcast