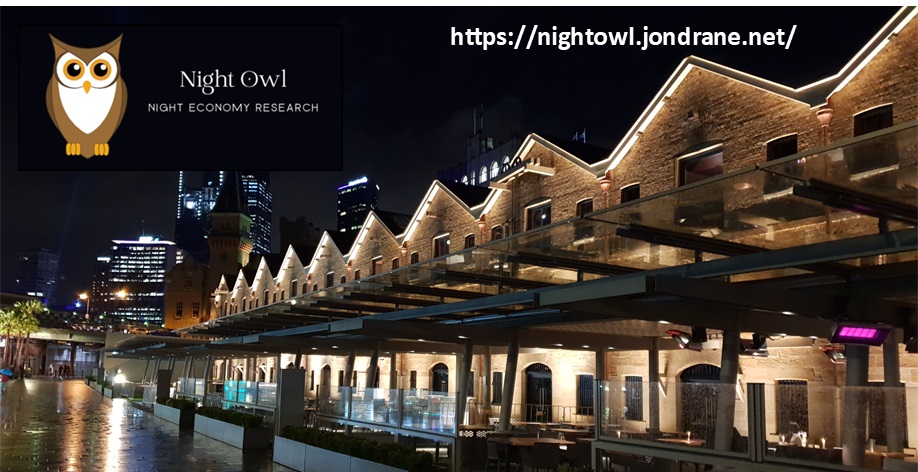 Internships for Night Economy Night Owl Project 2020-21. Archival Post . We are seeking interns who are interested in assisting with our night economy research study. We are planning to undertake a pilot study of key precincts across several regional and cbd precincts.
Newcastle Night Study
We just completed our Newcastle Night Study which was undertaken in the first quarter of 2021 in Newcastle, NSW by Dr Jonathan Drane (Optimum Search City Research Centre) .
About The Newcastle Project
The project was a night mapping study which involved the recording of key information related to venues in 7 precincts and other minor night spots across Newcastle City.
Who ran the project?
The project was a research based consultancy conducted by Optimum Search City Research Centre, Dr Jonathan Drane. See www.jondrane.net and https://nightowl.jondrane.net/
About the Internship Roles
The project involved the following roles:
Data collector: Collects data on night venues during the evening and night in pairs under our safety plan and liaising with a coordinator for support.
Data Collector Coordinator: Coordinates data collectors, maintains safety plan and collates data.
Team Leader: Research Assistant role who coordinates the overall project in liaison with Dr Drane.
Pre-Requisites for our Night Studies
Applicants needed to meet the following criteria:
Be an Australian Citizen or Permanent Resident
Be a resident of Newcastle, NSW.
Be enrolled in at least a Masters course level at a college or university. Mature age students preferred.
Preferably in the following disciplines: Built Environment (Architecture, City Planning and Property), Business, Creative Arts, Music or related areas.
A Fluent English speaker and writer.
Be a good communicator, outgoing and be able to liaise with people in a relaxed manner.
Be proficient with spreadsheet, forms and web content management systems (e.g. WordPress)
Be proficient in creation of graphics as part of the data collection process.
Have use of a car.
Live locally to one of the above precincts.
Have a mobile phone and tablet which is a recent model
Have a laptop or PC with wifi access for zoom type sessions.
Be able to work under a vocational placement agreement with your university, college or school (see below).
Complete our induction process.
About Internships
The internships are called a Vocational Work Placement. It has traditionally been understood to be 'work experience' which helps you with your academic progression. It is unpaid due to the work experience and academic progression that you receive through partaking in the work placement.
In order to participate in the work placement means that you must enter a three way agreement between your self, your uni/college/school and Optimum Search (us; the the host). The work placement must also provide you with academic progression related to your course . This needs to be discussed and agreed with your Work Integrated Learning team in your institution. For more detail the placements are in accordance with The Fair Work Ombudsmen. see link:
Thank you for your interest, please stay in touch and receive updates through our subscribe page.