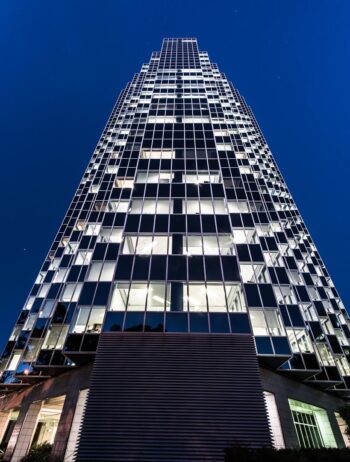 Building Defects – a Builder's View. Understanding Defects: An historical perspective
Defects have plagued buildings for decades if not longer, and no more so than in the post war era of the private developer and with the emergence of the 'design and construct' project- the sister act of development as a private system of creation of our titled buildings.
Although many D&C projects are created with minimal defects, the practice of D&C and its evolution out of the previous Architect and Master Builder era, has a large part to play.
This paper takes us through a brief history lesson including the emergence of private property development and D&C in the post-WWII era, and the associated vulnerability of standards of construction across professions and regulatory systems. The erosion of the regulatory process, both professional and authority-based, is also revealed in the emergence of private certification and the dilemma of the slippery deal. The end product of such a system is illustrated with a 'horror' case example of one of its offspring.
Finally a 'Defects Scenario Matrix' is put forward for ways to keep a handle on defects on the D&C project based on a review of the horror case example and then a case example with a low defects regime.
Back Story
When  I presented this paper in 2015 at the Gold Coast Strata Community conference I had no idea how much impact it would have on revealing the history of decay of property development and construction structures and practices. I was the last speaker for the day (and the conference) and to my surprise people in the audience were lining up to ask questions. The press sought me out after the paper and before long my work was being reported on. I soon found myself being asked to participate in Office of Fair Trading workshops (2016) related to development practices and the controversial 'Developer Bond' a topic covered in my blog articles.
The key issue that I had missed that day in the Gold Coast was the disconnection of the audience from the knowledge I revealed. It was like I helped them enter a world they had never seen but only suspected.
As members of the Strata Community they were in effect the disconnected recipients of the completed strata schemes that our buildings encapsulate and which are delivered by remote control by the development and construction industry. During the property creation period there is little if no connect with the end purchasers except for an 'umbilical-like' pre-sale contract and a remotely appointed Body Corporate Manager who is selected by the Property Developer.
This tenuous link is one of the several key tenets of this study along with the decay in the delivery structures and processes that are intrinsic to the creation of a building or property by an often disinterested party. Developers are usually only interested in trading out of the project and not being vested in the end use, its care and operation. This is a second tenet but by no means explains the resultant product deficiencies that the system created that resulted in the likes of the loss of lives in the Bankstown and other e